I have been looking for a place where I fit in ever since I left the Marine Corps….a group….a family….a TEAM. Having the blessing of crossing paths with this amazing woman, Seay Eyles Stanford has been the pinnacle of that search! Each and every member of her team is treated like family and given the love and caring (and a little foot to ass when needed)!!
I have been around Leaders for a VERY long time, but few take the time and the effort to not only give direction but to SHOW by taking ACTION! Seay's leadership and love for her Team/Family is tireless! Even when I don't believe in myself, she DOES! Seay has the innate ability to find the core of your talent and to be able to monetize and build upon what the good GRACE of God gave you!!
Seay is gritty, sassy and completely REAL! She shares her life openly and without apology and that is only the tip of the iceberg of how she has impacted my life! There is no QUIT in this lady and her tool bag is FULL (and she is ALWAYS sharing her tools…LOL)!! I know that my success is directly a reflection of the tools and tutelage that this amazing lady has shared!! Thank you, Seay!! -
"Seay Stanford! Can I just say how much I love you? One thing I have always admired about you is how authentic you are.
Who you are online is who you really are!
You're also one of the most business savvy, SMART, witty, and caring individuals I know.
You have a gift for connecting the dots as you mentor others and give advice.
When I want to know how it is, you're the one I go to! You're also the one I go to at events if I want to laugh.
I try really hard not to compare myself to you or else I'd feel like plain yogurt to your deluxe parfait of awesomeness.
What you're doing in business is incredible though!! It's so clear to me how respected you are in this community."
"I thought I was sick for a while.
The only time I got out of bed was to go to work.
While there, I was only giving 50%. Meanwhile, WONDERING why I was not getting a raise. I went to the doctor for blood work for Rheumatoid Arthritis, thyroid and even pressure tests and blockage thinking, "I must be sick because I feel awful all the time".
The results all came back normal.
I bumped into Seay one day on the FB Feed.
I told her what was going on and she was dead honest with me. I was just being LAZY.
I did what she told me. I have been drinking her nutrition shake every day since January 1, 2012 have more energy and have lost weight. I feel great and it shows in how I spend my day.
I got a raise at work and with that, was able to afford the Ford Escape that I wanted ♥ My relationship has been improving & I'm no longer laying around in bed all day either. I have my life back"

"A mediocre coach will tell you. A good coach goes further to explain. A superior coach then demonstrates. Seay INSPIRES!
Seay is everything a leader/mentor should be. She is practical and relatable.
Seay took time to help me build my road map to success. She introduced me to other professionals which allowed me to build my network and grow.
On so many occasions she has been a sounding board and a safe place.
More profoundly, she has listened to my hopes, dreams, and my fears.
Seay awakened a fire within me that I lost somewhere between being a coach, teacher, wife, and mother.
She saw potential in me when I didn't see it in myself.
Seay has become one of the most influential people in my life.
Being apart of her team "The Refinery" is a gift, a blessing....truly greater than I ever imagined.
I'm beyond blessed to call her my coach, mentor, and friend."
"I think you Seay Stanford are the best representative of what a coach mentor should be and an excellent leader.
You've set the bar pretty freaking high. I got some pretty short legs, but I'll do my best to make you proud."
- Dr Alan Noble, Internal Medicine Physician | Veterans Hospital
"When is a person considered a great mentor/leader..it is when they are able to impart to others their knowledge and be able to show the way to success instead of simply sharing it.
Seay, you are one amazing mentor. When I have questions and not knowing where to go- you gently yet firmly guide me to where I needed to go. You always seem to know when to say the right words enough to encourage me to keep on going and not giving up. Thank you for seeing the gifts that we have, the strengths that we have and helping us develop that while at the same time encouraging us that our weakness can be developed. For me personally, your belief in me made me see my purpose in this life.
As a leader, you not only lead by example but you encourage all of us that through hard work, dedication, pure good intentions-the vision that we have set before us will soon become a reality and that it is within our reach if we do not stop believing. You set up a high bar and instill in us that we too can achieve it-- we can truly live a life that we have designed but it does take a lot of sweat, perseverance...but thanks to your countless hours of working the business and unselfishness and truly adapting the practice of duplication- we now have the tools to succeed at a rate much faster than when you first got on the business. I love that you are a strong, objective and fearless- you stand by the values and work ethics that has made you successful and you are not afraid to go after the things that you know will make the team successful and you're not afraid to let go of things that may be detrimental to the team (and you have this graceful way of going about it). I love that you have a BIG and generous heart--giving back to others the blessings that your are blessed with.
Thank you that you are a teacher at heart...knowing when to nudge people, knowing when to pick them up, knowing when they're ready when they doubt themselves...I know because I am all those. Thank you for you--- I could go on and on, but at the end of the day-- all I can sum this up to is that I am grateful that God gave me you as my COACH, because of you, my family and I are where we're at now...better than before. Because that's who you are...you leave behind positivity, confidence and truth that we can truly be a difference maker if we dig deep and never give up. I love you and thank you for being such an awesome coach, leader, mentor, friend."
"Seay Eyles Stanford you ooze amazingness and leadership without even trying.
You are one of the most selfless people I've ever met and you rank #1 in your team's eyes all day long" -
"As a brand new business leader, you really want to know that you are going to get the guidance you need and the expertise that only comes from experience and proven success. I didn't have that when I first started...and then I met Seay Stanford.
Not only did her guidance and extensive knowledge of the business give me solid footing in my own business...but her compassion, understanding and friendship helped to give me confidence when I had none. And she didn't have to take me under her wing and bring me into the fold of her amazing team...but she did because that's just who she is. And I know that it's that kind of person that I want in my life because I know she wants to make true and meaningful differences in peoples lives and success.
Her leadership, coupled with her genuine friendship and mentorship, has given me an ally in this business that I wouldn't trade for the world. Not only does she know exactly what she's doing and exactly how to pass on that information to people in the most effective way possible...she also has passion that is overflowing. She has passion for what she does, the products, her coaches and especially her customers and their success.
I feel more than blessed to have the opportunity to work with Seay professionally and have her as my mentor. I feel even more blessed to truly be able to call her my friend. But I'm not the only one...that's kind of her thing. ;)
Friend to all, and kick ass business leader."
"In 2014 I was starting to adjust to my life as an empty nester as my daughter was preparing to "fly the coop" and head off to college. While she was still at home, I was already feeling separation anxieties. This took a huge toll on my mental health, weight and my future. I was not making the best choices when it came to my meals. I was overindulging in my love for wine. I was depressed and before I knew I had gained a whapping 20 lbs. and felt miserable.
In late December I had decided the New Year was around the corner and I was to get my act together. Over the years I've tried working out on my own, various weight loss programs, and working with personal trainers here and there. Each time I was successful in losing a little weight, but never quite the results I was looking for. I never had anyone holding my accountable or there supporting me. I decided I needed help.
Enter Seay.
Seay was a friend of mine from High School and I had been following her on Social Networking sites for two years. I followed her post daily about her personal transition with her own health, fitness and nutrition.
Four months later. I am fitter, mentally stronger and have lost 20 lbs. Seay has worked with me on my motivation, my diet without being on a diet, given me reading material, has been a friend, mentor and coach. She has taught me that weight loss is a journey in so many ways. It is also about your Personal Development, changing the way we think, how we look at situations and how we respond – not react. There have been several times I have wanted to give up and quit, because I was so out of shape and it was hard to push myself to keep moving. She kept me going and not allowed me to quit by holding my accountable and her support daily!
Seay is fitness professional with emphasis on professional. She has academic credentials coupled with Pharmaceutical Sales experience AND Nutrition certified. She knows people and focuses on her customers and her coaches. She monitors progress and help you meet your goals. She is without a doubt at the top of her profession.
I have a ways to go on the Personal Development side of it, but I know that Seay will be with me every step of the way. She wants me to be healthy, fit, and successful in all my endeavors. AND I will be, because I have her support.
Seay is simply the best!!"
"Seay is a passionate and dedicated leader/mentor. She learned how to run her business on her own and she could be selfish about it yet she is willing to "GIVE" freely to those who are dedicated to their business as well. Seay is full of knowledge and I am proud to say I get to learn from the best in the business. I love that she has taken me under her wing to help me be the best I can be. She believes in me and she sees the greatness in me and I love her for that. Just in the last 4 months I have learned so much about myself and how to run my business the right way. She's given me a couple challenges and I was successful at them because I felt I owed it to her and I couldn't let her down after all the time and energy she invested in me. Seay, you are an amazing person! Thank you for being tough on me!" - M. Lee
"Seay there's nothing I can say that hasn't been said but I just want you to know YOU completely changed my life!!
I was a lost, depressed, overweight soul in a black hole & YOU helped me find my way back to me again!
You never gave up on me no matter how long it took which in turn made me never give up on myself. I will be eternally grateful."
"Seay inspires leadership, confidence and action by consistently doing what she says she'll do.
She's present daily, enlightening our team with perspective and nurturing a team culture that is extremely positive and breeds teamwork. Everyone is engaged. Everyone shares.
Everyone is eager to grow. As a business partner and friend, I count on her for telling me like she sees it.
Her spunky nature doesn't fail me there. What impresses me most is her unending attentiveness and thoughtfulness with each and every member of our team.
Confidence is SO critical in business.
Everyone that I introduce to her absolutely loves her. Working with Seay for just three months, I've gained more confidence in my own ability to grow as entrepreneur than in my previous twenty three years of professional life.
She has given me a home and the belief to make it happen."
"I have been in business for just under a year and am BEYOND grateful that I joined with Seay.
From the moment I told her I was ready to start she has been an amazing mentor. From the very beginning when I had no clue where to start up until now she has given me the resources, tools and support I have needed to be successful in this business.
It is no secret that she is the "Nutrition Queen" and knows just about everything about it, but what a lot of people do not know is how caring, sincere, thoughtful and intelligent she is!
Her degree in psychology and her corporate background have certainly been put to great use in this business! Her passion for Nutrition and healing with food takes it to a WHOLE NEW LEVEL.
What I REALLY LOVE about Seay is how INSIGHTFUL she is and how she really digs in to help you figure out what you need to do next.
When I say "what you need to do next" I need to clarify that it is not HER agenda, EVER. When I have scheduled calls with her she sets aside HER time and agenda and listens to what is going on in my business; she then helps me figure out a plan of action not by TELLING me what to do, but through series of questions that lead me to my own realizations! Her commitment to helping her team GROW and DEVELOP is paramount!
This has contributed to her success in business.
Something about Seay that I think is so unique is her ability to see the big picture view in this business—> she always takes it back to truly helping people live better, more fulfilling lives which is what it is all about.
By staying true to this calling she has developed a phenomenal business while helping OTHERS do the same. I thank my lucky stars for HER as well as THIS AMAZING OPPORTUNITY everyday!"
I was introduced to Seay through a friend who thought, being a personal trainer, I would make a good Beachbody Coach. When I signed up for the journey, little did I know that this would be less about selling products and more about helping others while working on bettering myself.
Seay has a no-nonsense, straightforward way of helping me work through what thoughts and fears I have that are holding me back from living my fullest life. She truly cares about everyone she works with and does not hold back on giving straight talk.
Honestly, I don't know if I would have made some of the difficult decisions I have made about my life lately without her guidance to let me know that, while it may be difficult at first, the end result will be so much better.
Not only has she been my coach and mentor, but she is a friend that I feel comfortable talking to about things I am dealing with that I have never shared with anyone else.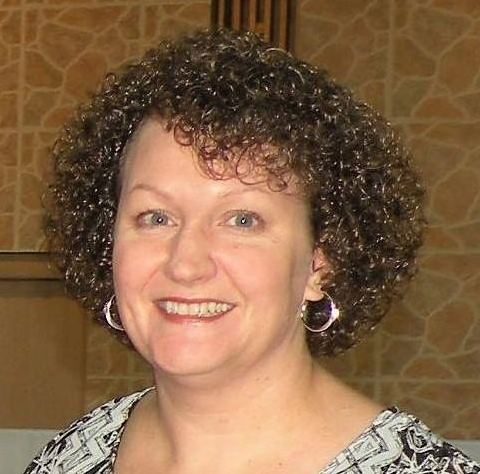 I have worked for Seay Stanford since 2013. During this time, she has always been a pleasure to work for and continuously lets me know how much she values my dedication and accuracy to detail.
She treats me with respect and compensates me accordingly for my work and time.
Seay is a fair minded and appreciative person with a huge heart. She is very dedicated to helping people and would do anything for someone that needed her assistance. Seay never fails to recognize my contributions and makes me feel like an integral part of her organization.
I am very happy to call her my boss and my friend.
After Seay's LIVE presentations….
Thank you Seay for being so generous with time and heart and the lessons (good and bad) you've learned as you've built your business! I've always learned an immense amount from you and model my own leadership goals on your example ❤ We are all so thankful! I'll let my team share what stuck out and struck the deepest chord! Love you!!!
-J. Sheppard
Seriously inspiring and got me out of my short term mindset and into the bigger picture! Thank you so much for your time and dedication to our team today Seay! I think you really helped to launch us into a great team season.
-S. Sunshine
Thank you SO much for taking the time to speak with all of us today! It was a truly eye-opening call that helped me to identify my strengths and limiters as a strong, empowering leader and added fuel to the fire to keep being the best I can be for ME and for my TEAM! Your wisdom was spot on and I'm so grateful for your generosity and leadership. Wishing you many more years of continued success until you can comfortably kick back and enjoy the investor life!!
-A. Leibovitz
Thank you so much Seay!!! I can't even begin to describe how valuable that presentation and information was! Reviewing my 4 pages of notes and changing my mindset right now!!
-E. Warring
Thank you so much for taking the time to speak with us and inspiring us to DREAM BIGGER, Seay!!! You're lessons helped me identify where I need to grow and how I can empower others that are on this journey with me! You are such an amazing leader.
-S. Allen
I so enjoyed the call this morning! Thank you so much! You gave me some serious gut checks which pushed me to move forward and think bigger. You're another Guru in my life and I am grateful for all of sharing of your wisdom today! Thank you, from the bottom of my ❤️! Your energy and focus is electric and infectious! Thank again so much! It was so good to hear your knowledge today! Shanti, Guru Seay!
-N. Desiderio
Thank you so much for your time this morning. I have already used the cash flow quadrant in a 1 on 1 meeting with a potential coach to explain why I am digging in and why this business is so important for my future. You also gave me such a gut check about being able to empower my future leaders instead of just being a monkey mechanic and solving everyone's issues. Like mind blowing how you made me realize that OF COURSE I can help so many more if I'm not distracted and focused on someone else's problem at a time and instead empower them to fix. Time saver for me which means I can help so many more....and the more I can help and empower the more that becomes. Not everyone may use the tools I give them but the ones who do will be better for it and we just keep helping more.
-J. Hernandez
Such an informative call! Thank you so much Seay!!
I really resonated with the taking in others monkeys because that is something I do. Take on others pain and issues. Thank you for advising that we can still be compassionate and help but hand them their monkey back!
I also really want to be a leader and not a leaner! I will work on that daily! Being the light in the dark, not being asked to step up, look for answers before asking!
Thank you so much for giving us your time.
-S. Callister
Thank you so much for joining us this morning and sharing your insight! As a new coach with big goals, it was so great to hear some words of wisdom about how to grow and help my business, and make an impact at the same time. I resonated with the monkey analogy - I am a Special Ed teacher by profession, and my life has revolved around helping others (before myself)! Your words made me look deeper into myself and my personal goals, and gave me some direction. Thank you!!
-M. Mary
Thank you Seay! Your honesty about where you are in your business and the hard lessons you learned were priceless. Many fake always that I am already using. Your kindness is very appreciated. I wish you 100x success as you dig in once again.
-J. Hazard
Thank you so much Seay. Everything you shared was so honest and from the heart, it was so appreciated. Taking the time to share with us, what has worked and what hasn't in your business is so generous of you. I loved seeing your passion for the biz and your desire to see us all succeed. Thank you again.
-K. Boden
Thank you, Seay Stanford, for your practical and inspiring insight into how to make your time and money work for you and not the other way around. It's clear you have a big heart but also know how to route your energy in a way that is efficient and helpful. I learned so much this morning!
-C. Moody
Such great energy you brought to the call, Seay! We are all feeling it. What an inspiration you are AND all of you lovely women and men who have chosen this career and lifestyle path. Thank you for welcoming me in whole heartedly.
-J. Ann
This was invaluable information. Can't thank you enough for being open and honest and sharing your wisdom with our team.
-E. Benfield
Your calls are so refreshing, to the point and I definitely appreciate your time that morning so much! Really loved how u shared the range of business practices and shared authentically about your years learning and rocking this biz!! So many pages of notes! Thank you so much for the monkey, the leader/leaner info, and the 4 steps to financial freedom!
-B. Neuman